Divine Pattern Book Series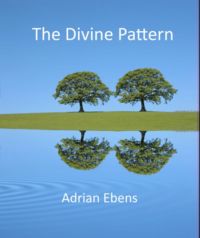 The relationship of the Father and the Son is the pattern for all organisation. This series lays out some key aspects to this Father and Son pattern and applies them specifically to the leadership of the home and the church. It especially deals with how to respond to apostasy and failure of leadership. This series is taken from the book Divine Pattern
Presenter:
Adrian Ebens
Presented: Jun 15, 2012 - Oct 24, 2014
Presentations: 11
Presentation based on chapter oone of the book Divine Pattern
This is part of a series of presentations based on the book Divine Pattern. Focuses on the Divine Pattern as revealed in the law of God and the covenant made with Abraham.
The threefold cord of family, church and community have been established by God to act as channels of blessing and protection. Each cord is patterned on the authority structure of heaven - Of Whom and By Whom principle.
Presentation from Divine Pattern chapter 4
How should we respond to a leader or leaders who are doing the wrong thing or who have fallen into apostasy. What does the Divine tell us about how we should handle these things?
The threefold cord of blessing comes through our Family, the church and the civil authorities. Identifying our family and civil government is usually easy, but many question the identity of the true church. In this presentation we look at identifying marks for the church and how we should respond when leadership in that church turns from the truth.
What do we do when those in authority over us are clearly going against God's will? Should we take matters into our own hands to ensure the right outcome? How does this affect the blessing and cursing process?
Explores the reasons why we should be careful when approaching authority in our lives and when it is appropriate to confront authority that has gone astray.
What does Hannah teach us about how to deal with failed leadership?
The life of Abigail speaks powerfully for the principles of graceful submission in time of crisis.
In refusing to take the life of his father inlaw and enemy David secured the prosperity of his throne.