Puerto Rico to Argentina: Feast of Tabernacles Report 2022
In 2022 it will be ten years since I understood the validity and blessing of the sacred convocation times. I have had beautiful experiences throughout this decade; from intimate and personal moments with God, to the privilege of seeing many lives touched by the Spirit of Christ during these times. Judging by my biblical understanding and personal experience, and by the blessing I have seen others receive, I have high expectations for the holiday season. I know that God keeps His promise, for He is faithful and does not change.
This year opened with the blessing that several ministries in Latin America, particularly in Argentina, accepted the biblical teaching of a non-violent God, aligning themselves with us on the main points of our faith. These ministries are: Soy Peregrino Aquí, by Leandro Pena; Séptimo Milenio, by Roberto Kalbermatter. These, together with Que te conozcan (Daniel Bernhardt, Carlos A. Hernández and Jonnathan Falcón), began to make joint efforts to be more effective and comprehensive in preaching the last message of mercy to be given to the world. During Passover week, we had a virtual series of topics on principles of God's character titled "Immense Love," which was a great blessing.
Due to what was happening with the message in Latin America, we saw the need to join the Tabernacles meetings in Argentina. Many brethren had shown interest in continuing to learn about important subjects such as: principles of Bible interpretation, the doctrine of God, the covenants, the Sabbath and the feasts, and the character of God. Daniel Bernhardt, together with Leandro Pena and Roberto Kalbermatter, set about the task of finding a place and attending to all the details that a sacred convocation implies. They chose a Baptist camp called "Villa Bautista Thea", which is used exclusively for spiritual retreats. It is located in the province of Córdoba, specifically in the region of Villa Giardino, which is at the foot of a beautiful mountain range. This would be the first time that such an activity would take place in Argentina, and, in my eyes, it promised to be a great blessing that I did not want to miss. On the other hand, being able to go to this meeting would mean seeing Daniel Bernhardt, whom I met more than five years ago in Talking Rock, Georgia, and with whom I have been working hand in hand in the Spanish-speaking ministry for the last four years, but we had not met again personally since that first time. I was also excited to meet the other ministers already mentioned, and many brothers and sisters who constantly encourage us with their words and give us feedback on our efforts.
The possibility of traveling to Argentina seemed like a dream, but we put it in prayer and God provided the means for my family and me to attend this meeting. Initially it was difficult for us to leave our group in Puerto Rico, but Jonathan Falcon stayed in charge of the meetings and messages in the local group. Since August we confirmed our attendance to the Feast of Tabernacles in Argentina and a preaching itinerary was made in which all the foundational themes of our message would be exposed. These would be presented by: Daniel Bernhardt, Leandro Pena, Roberto Kalbermatter, Rogerio Buzzi (from Brazil) and myself (from Puerto Rico). It was also decided to include Daniel Baranow, a believer preacher in the Father and Son, and former pastor of the Adventist church, to share his testimony. Our wives planned programming for the children regarding the Feast of Tabernacles and distributed among themselves to attend to the little ones.
My family and I were counting the days until the Feast of Tabernacles. My two girls were excited to see Argentina and other children who would become their little friends.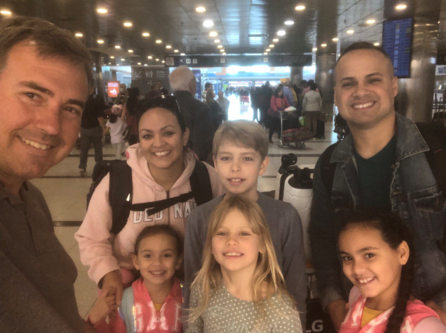 Finally the seventh month arrived and it was time to travel. Our first flight was delayed and we missed our connection. This meant that we arrived at Ezeiza airport in Buenos Aires, Argentina on Monday, October 10, 2022, a day later than planned. There we were met by Daniel and his children, Lukas and Sarah, to drive us to their home, where we would be staying for the first few days. Once at the house we received a warm welcome lunch which we enjoyed with Daniel, Roberto, Leandro, René and their families. It was truly a beautiful afternoon. Later, while talking, we became aware of the transportation problems that existed for several people who would be attending the feast/party. There was even a bus strike in the country. To the glory of God nothing prevented those who intended to go to the party from arriving; we really saw the hand of God providing just in time.
Thus, on Thursday, October 13, we left Buenos Aires for Córdoba. We stopped in Entre Rios to rest that night, and the next morning we resumed the trip arriving at the camp on Friday afternoon, October 14. The camp was beautiful and had everything necessary for everyone's comfort, including heating, as the weather was colder than expected. The meeting hall was spacious and with a beautiful view of the mountains; it contained another room attached for the children's meetings. Thus, that evening our meetings for the Feast of Tabernacles entitled "Made in His Image" began.

It was such a blessing to meet each brother and sister who arrived and to hear from their lips that they were so happy to finally meet us personally. People from different provinces and backgrounds came together filling the main meeting room. Some even traveled by motorcycle for more than twelve hours to be there. There were brethren from the Adventist Church, the Adventist Reform Church, former Adventists, brethren from independent ministries, and even part of an evangelical Messianic congregation, including their pastor. Everyone looked so happy that first night, and the smiles were just a foretaste of the rest of the week.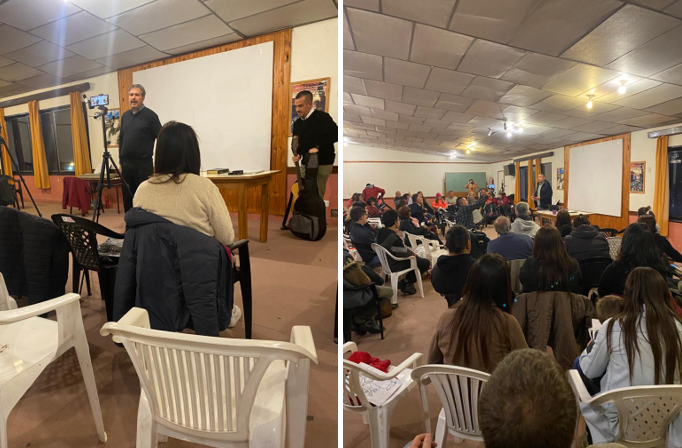 The following day was the day with the highest attendance, reaching more than eighty people. The rest of the week the average attendance remained constant at seventy people. The dynamic of the meetings consisted of a sermon, a testimony, and a study in the morning. At study time the children had their special program.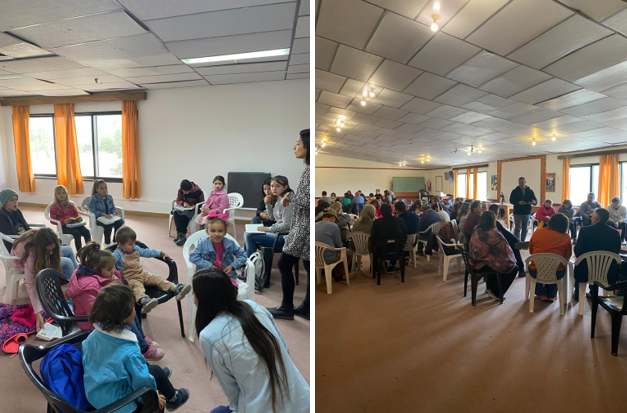 After a common lunch there was free time for fellowship and rest until 7:30pm, when there was another presentation. Several times the children delighted us in the evenings with special items they had rehearsed during the day. The communal lunches and fellowship times were special as people just wanted to continue sharing their experiences and what they had learned during the day. This time also served for the children to play and get to know each other better.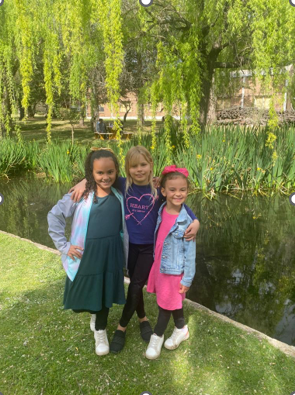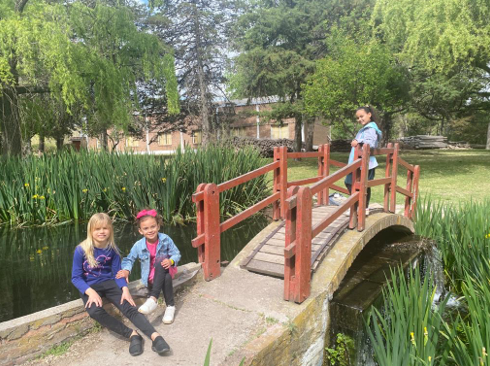 One of the days in the afternoon we had a beautiful baptism in a nearby river.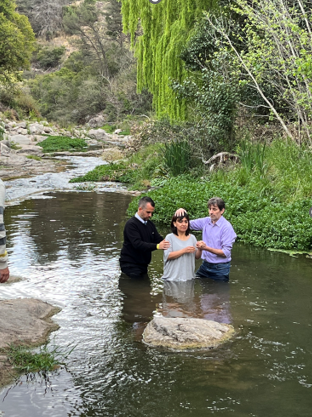 On the other hand, when the theme of the evening was over, testimonies and prayer circles were spontaneously formed. For me it was special to spend time in prayer together with the presenters; this was done in the mornings and evenings before each service.
As the days went by, we perceived more clearly that the Spirit of God was breaking down the existing walls between brothers and sisters of different beliefs and religious backgrounds. For me it was a miracle that no one ever stood up to debate, attack, or publicly question what was presented. Every comment and contribution was aimed at adding, and even when someone did not necessarily see clearly what was presented, questions were asked with respect. Love, joy and humility are the words that sum up the experience of this feast of Tabernacles.

It was very nice to see how our brethren from Cordoba prepared gifts to give to those who were celebrating the feast. This was repeated several times during the camp.
On the last day of the feast, the theme of God's character was to be presented, and in the program schedule was a testimony by Brother Daniel Baranow. To my surprise, instead of the testimony, he shared a beautiful theme based on the story of Job and the revelation of God's character in that book. At the end of the day and the presentations, an unplanned space of testimonies was opened in which different brothers and sisters expressed that they had learned a lot. There were brethren who admitted that they had understood the covenants for the first time; others confessed that they had come to the feast to debate on the subject of the feasts and the character of God and never did, because the Spirit was convincing them on these points. There are brethren who were not convinced about the feasts, but who now want to organize a Passover feast in their province next year. I remember the testimony of a young man who excitedly announced how much he had learned about the character of God. The administration of the place praised the spirit that accompanied our meetings and stayed in that place, making a positive difference in everyone's behavior.
Between tears and hugs everyone praised God's name for this feast of Tabernacles. And I, sitting in incredible awe and shock, was contemplating the closest scene to the upper room experience that I have ever been able to participate in. Needless to say, I didn't want it to end - expectations were exceeded! Although my family and I stayed an extra week in Argentina sharing with beautiful people, the feast experience was what stood out the most during this entire trip. God once again gave me the lesson of not putting limits on what He can do.

After the feast was over, we had to say goodbye to many dear brothers and sisters, but we did so with the satisfaction of knowing that this experience was only a brief foretaste of what eternity would be like. May God help us to continue this precious work of sharing the good news of salvation to every nation, tribe, tongue and people!
Thank you for your prayers and support.
See also Marlise's report of this same meeting: https://maranathamedia.com/article/view/tabernacles-2022-argentina
Also check Maranatha Media in Espanol: https://maranathamedia.net/